The last month has been a tough one, financially. My girlfriend has been allowed to reopen her business, but we had to spend a lot of money to meet new regulations arising from the pandemic. Unfortunately, the lockdown means that there is very little custom, so I suspect it will be a long time before we recover the monies spent. All this has left me so short of money I could not visit my lady.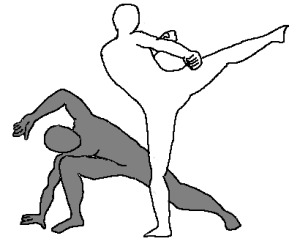 Therefore I would like to extend a special and heartfelt thank you to the few of you that brought books over the last couple of months. The IRS took a big bite, as usual, but the little I did receive in royalties was certainly significant in keeping me out of the red. Some of you brought the recently updated new edition of "Crash Combat". The Global edition of "Attack, Avoid, Survive" also took some takers, which is pleasing. I will keep the original edition on sale, but the Global edition has been significantly extended, so I recommend considering this version. I am a little disappointed that "Survival Weapons" has not seen any recent sales. This is an informative and useful book, and I think it should have received a much wider audience than it has. 
As for my fiction stuff, let us just say level of sales has been consistent. A pity, since those who have read "Anatopismo" have enjoyed it and been very positive about it. Certainly not the worst novella that you will ever need. "Hell-Ay: Angel Town" was always going to be a bit of a niche book, but it seems its potential market has yet to discover it. Perhaps I should have pitched it as a travel book or tourist guide! A friend enjoyed the jokes and satire, so not a total loss.

Once again, thank you to those of you who have made purchases or have been kind enough to donate keep the blog running. If you have enjoyed the books or articles, or found them useful, please spread the word.