Decades ago, when I first saw "Fists of Fury", the scene above puzzled me. How did Bruce Lee's character conclude the chef was Japanese just from seeing his undergarment?

The answer is that the Japanese are known for being fond of haramaki or "bellybands".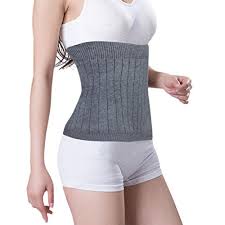 The Germans are also fond of a similar garment. I have read of the Afrika Korps being issued "kidney-warmers". The "Armed Forces of World War Two" by Andrew Molo clarifies:

"With the rapid drop in temperature at night, personnel wore a knitted woollen waist protector next to their skin, and a woollen greatcoat over their other clothing."

I used to work with a colleague who had a German wife. I was apparently "mother's wisdom" that you should wear a kidney warmer to keep your feet warm. Similarly, running around without socks could cause kidney and bladder problems.

It is interesting that diverse cultures in different parts of the world maintain that there is a link between kidneys and feet!

In a previous blog I mentioned that some American Civil War soldiers wore a flannel belt next to the skin.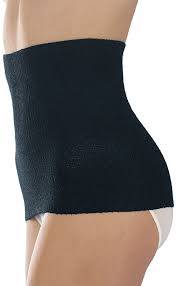 "So what?" you may be asking. Many readers will own at least one set of long underwear. And sometimes the undershirt rides up and exposes the small of your back. A kidney warmer would have prevented this and also proved extra insulation.

Or perhaps, you are wearing a loose tee-shirt and find things can get a little drafty when the wind picks up.

Suppose you have to improvise cold weather clothing due to an unexpected change in the weather. Wrapping a spare scarf, keffiyeh or strip of material around your midriff could make all the difference.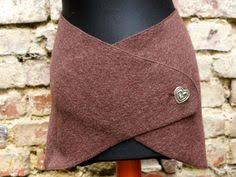 There are a variety of styles of bellyband available. Some are elasticated tubes you either step into or pull over. Others are wrap-around and utilize velcro or other means.

If you have a snug-fitting tee-shirt or jumper that has seen better days, it should be easy to make your own kidney warmer to try the idea out.